By Matt Sherrington
The Brahman has been the backbone of Rowe Cattle Company's breeding program for 40 years.
The business which is now run by Mark and Glenda Rowe, and their son Matthew, is based at Alro Park, on the Wolfang Access Road in Clermont, which was purchased in 2010.
Prior to this Mrs Rowe's father ran a Brahman-based program on Buffel Park, purchased in 1984, which Mark and Glenda now lease.
For close to four decades the family has been joining Brahman bulls over Brahman cows and first cross Brahman x Charolais cows to produce future breeding females or steers that are sold at 18-months-old as milk or two-tooths.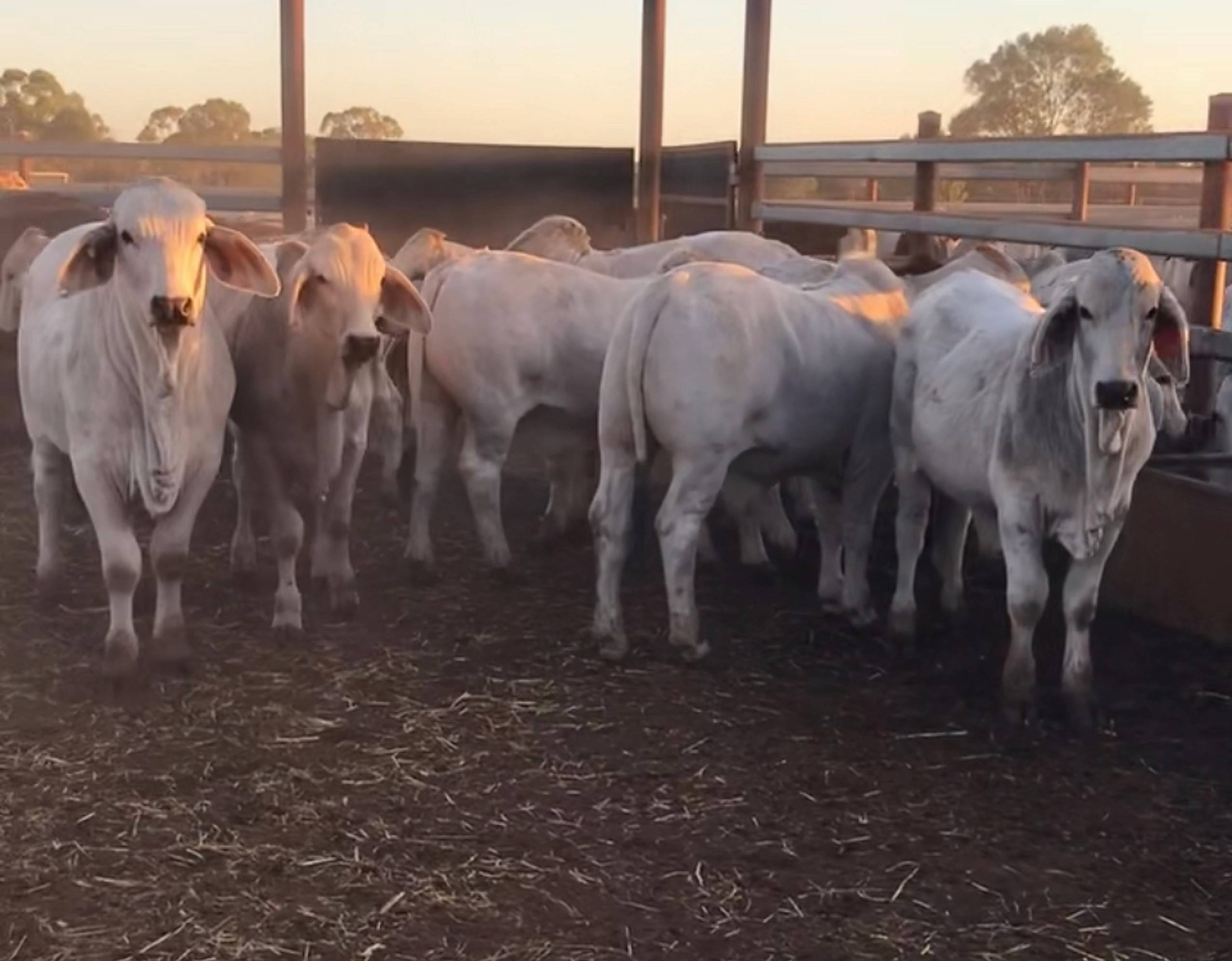 "We find that the Brahman x Charolais we're producing provides extra weight and quicker growth rates, creating a good soft steer that is easily marketable," Mr Rowe said.
"Charolais bulls are also put over second-calf Brahman cows and this cross has proven to be very successful for any market," he said.
The Rowe's have also been joining Angus bulls to a small herd of breeders since 2019. This was driven by a recognition of the popularity of Angus genetics among processors and lot feeders.
"We have to make sure we are producing the right background stock for our markets.
"The Angus bulls worked well over heifers last year. The 30c difference we're getting for the Angus x Brahman steers is making us take a good look at things."
"The Angus influence makes birthing for the maiden heifers a bit easier as we're producing slightly smaller calves that still experience good growth due to hardiness from the Brahman."
His philosophy is that any cattle production north of the Tropic of Capricorn needs a Brahman injection for protection against ticks and flies; hardiness to walk long distances between feed and water; good growth rates in tough conditions; and high calving percentages.
"Then there are carcase and meat eating quality advantages in having good intramuscular fat levels and eye muscle."
The Rowe's leave the bulls in the paddock year-round and cull any empty, ordinary or poor temperament-type breeders.
"Our conception rate is usually between the high 80s and early 90s. We achieved a good rate for all breeders last year, with our maiden heifers proving especially strong."
In a recent change of direction, for the last 18 months the family has been selling their crossbreed steers through the Emerald Saleyards at eight-months-old and between 280 to 350kg.
"We sold a pen of steers in that age range at 390kg last year. We had a good result at the Emerald Store Sale in June this year where our lead pen of 180 steers averaged 350kg to return 350c/kg-plus."
To source Brahman bulls the Rowe's attend the Rockhampton Brahman Week Sale, Clermont Beef Bull Sale, the Wilangi Invitation Brahman Sale in Charters Towers, and the Beef Country Brahman Bull Sale in Nebo.
"At these sales, we look for bulls with temperament, conformation, and strong IMF and EMA figures. We've been paying special attention to fertility as we're finding some of our bulls' ability to work has fallen off, which has been disappointing."
In all, the Rowe's run up to 900 breeders on their combined 15,380 hectares of owned and leased land.
The country on Alro Park is predominantly comprised of Ironbark ridges, while Buffel Park consists of limited brigalow country that leads into Ironbark, Lancewood, and wattle territory.
Mr Rowe said while they'd received good rainfall from November 2022 through January this year they haven't received much since. "We have a body of feed but it's very dry at present. At Alro Park the cattle are being supplemented with SupaFlo while the Buffel Park cattle are receiving a Blue Ribbon drylick mix."