By Matt Sherrington
Brahman genetics has been the focal point of the Brett family's business for more than 30 years due to the breed's adaptability, hardiness, and intelligence.
Trading as Brett Cattle Company, the Brahman was initially introduced into the fold by Colin and Alison Brett when they first moved to the Charters Towers region in the early 1990s. This production focus has since been continued by their son Hamish, his wife Georgia, and their three children Lucy, Stirling, and James.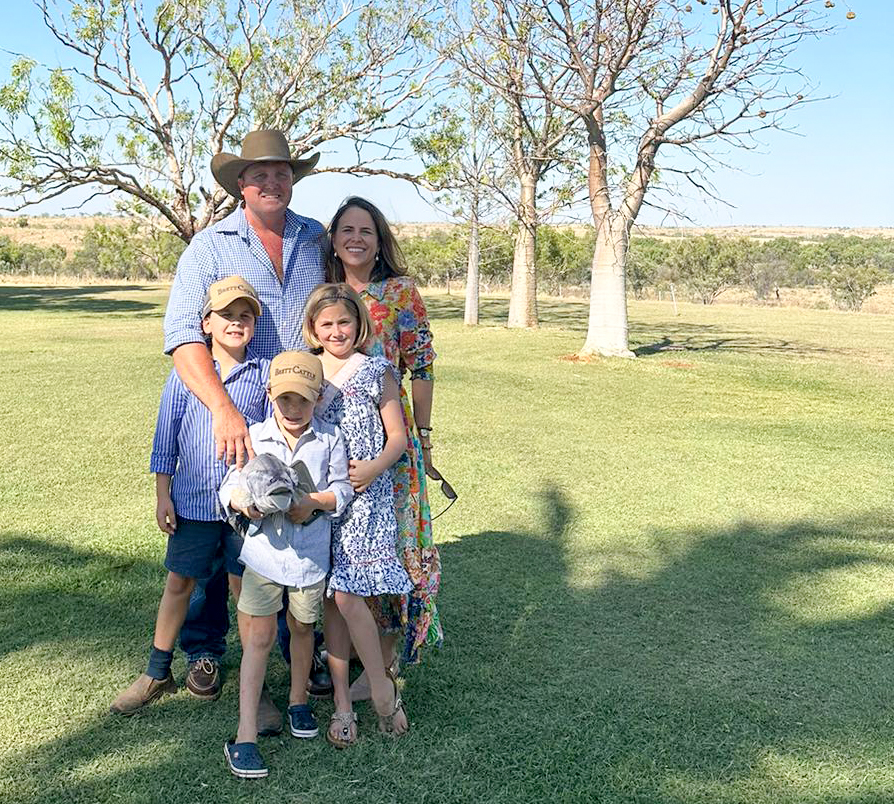 TOP END COUNTRY
Homebase for the Brett family is Waterloo Station, which is situated on the eastern side of the Northern Territory/Western Australia border in the Victoria River District (VRD) of the NT, 150km from Kununurra by road. This property was purchased by Colin, Alison, Hamish, and his brother Dougal in 2004.
"We run 13,000 breeders and followers on Waterloo, and an additional 9000 to 10,000 breeders and followers on Willeroo Station, which is approximately 125km southwest of Katherine, in the NT, also in the VRD region. Georgia and I purchased Willeroo in December of 2021," Mr Brett said.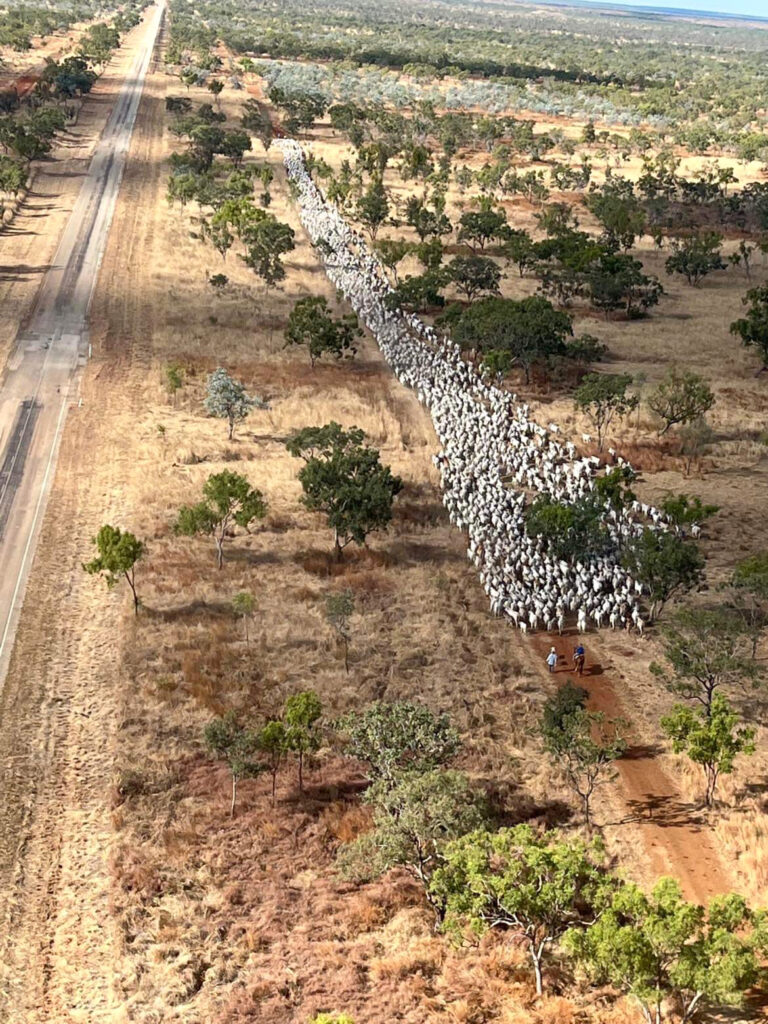 The Bretts other assets include the Coomalie Holding Depot, which is a quarantine facility located on the Stuart Highway, 90km from the Port of Darwin.
"My wife and I bought the land on which the depot is situated in 2016 and built the holding facilities over the course of a couple of years."
The family recently acquired a farm on the Ord River in Kununurra, WA, which will be set up with pivots in 2024 for use as the family's hay supply.
Waterloo is based in a 686mm rainfall area ranging from red spinifex ridges, and black basalt rocky plains to West Baines River country, which eventually flows into the Victoria River.
Willeroo is based in a higher rainfall area in the early to mid 800mm average range. Most of Willeroo is black basalt soil interspersed with red ridges (spinifex) and rocky outcrops.
Mr Brett said the season has been good with above-average rainfall descending on Waterloo, while the average was reached on Willeroo.
"The cattle are holding up well with a lot of calves starting to hit the ground. However, it would be good to see some storms."
BRAHMAN IDEAL FOR REQUIREMENTS
The Brahman has long held appeal to the Brett family for its adaptability to any country type.
"When seasons are tough they browse for any type of roughage and so long as you have supplement they will survive the tough times.
"They walk out to feed unlike other breeds who prefer to stay around water points, and they're a smart breed, which can be educated accordingly."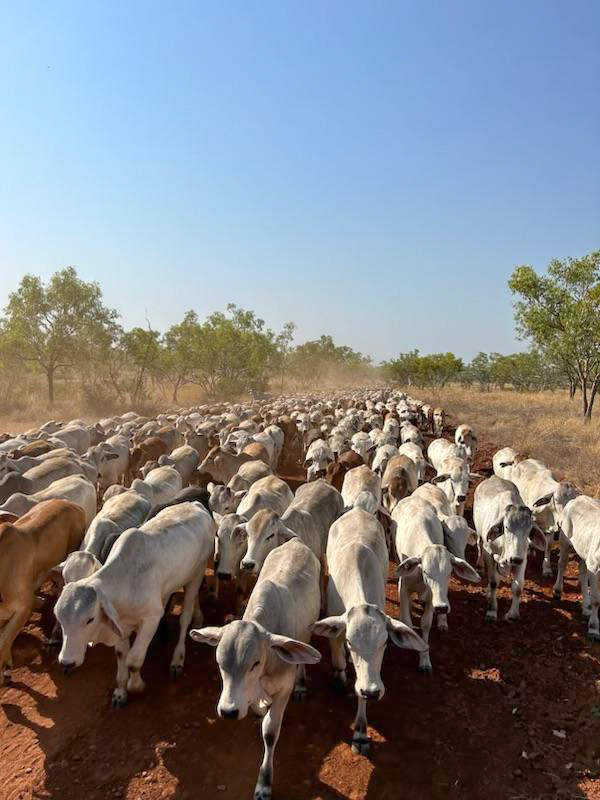 The Bretts don't crossbreed as they target the Indonesian live export market, which has strict requirements. They send heifers and steers from 300kg to 380kg, aged 16 to 24 months for this purpose.
"In a normal year, the Indonesian market is easily accessible, our family is reasonably set up to achieve this.
"Our other market is to the east of which in times like this year is prohibitive once you have to truck your cattle anywhere"
The Indonesian market requires high-grade Brahmans with grey and honey being the preferred colour.
To accommodate for this the Bretts have been working towards a pure grey herd of Brahman on Waterloo and Willeroo.
"Over the last seven years on Waterloo, we have come a long way with the depth of our Brahman and their colour. I would say from having a coloured herd 10 years ago we're now close to being 80 per cent grey.
"We target non-grey or honey-coloured cows when they are dry. If they PTE they're sold and if they're PTIC they're calved out and then sold when empty."
Mr Brett said one of the key reasons that they purchased Willeroo was that they secured a core breeding herd of mostly high-content grey Brahman females in the package.
"The previous owners had started putting some other breed bulls in their herd but luckily they hadn't gone too far with that. We removed those bulls and replaced them with Brahman genetics."
He said it has been very hard to move any crossbred animals this year unless they take a pay cut and sell to other markets such as Malaysia and Brunei.
"I have toyed with the idea of having one station with high-grade Brahmans and the other one with different genetics over the Brahman cow nucleus but in years like this, I'm happy we can get rid of most of our animals to Indonesia which is the best market to be targeting.
"There are a lot of cattle stations up here going to crossbred or Wagyu programs, and in a way, it's good to see for the high-grade Brahman producer in the North as there is less supply into the Indonesian market which makes our cattle more marketable.
"If I had to get into a crossbreeding program I'd likely run with Angus bulls over Brahman cows."
KEEPING THE PRESSURE ON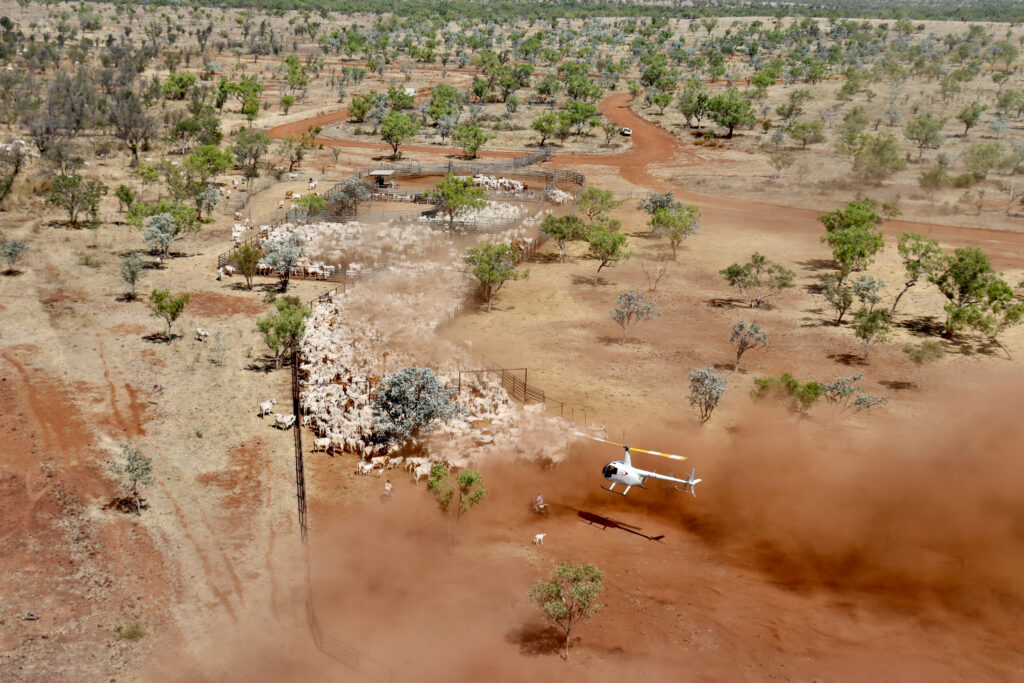 The Bretts cows are joined year-round.
"If we pulled our bulls out it'd make it near impossible to get a clean muster as cleanskin bulls would turn up from other areas surrounding us."
Of late, the Bretts have been lenient in their culling program as they have been getting their herd numbers up.
"We preg test our keeper heifers that have been joined to bulls after each wet once they have been mated and any NDP are sold.
"Next year if the cow market lifts we will target empty cows, but to be honest I can preg-test 12,000 cows and maybe get 12 to 24 decks of cows who are genuinely dry nonproductive cows out of the system here at Waterloo, the others would either be pregnant or weaner mums of which I don't put any pressure on as they are already doing their job.
"No doubt we would be able to get more empty cows out of the herd if we mustered more than we currently do of which we do two rounds."
The fertility rate at Waterloo sits between 70 to 75pc with a calving interval of close to 14 months.
"One year the branding/weaning rates may be down in the 60pc range but the next year they are up closer to the 80pc range."
STRONG LANCEFIELD TIES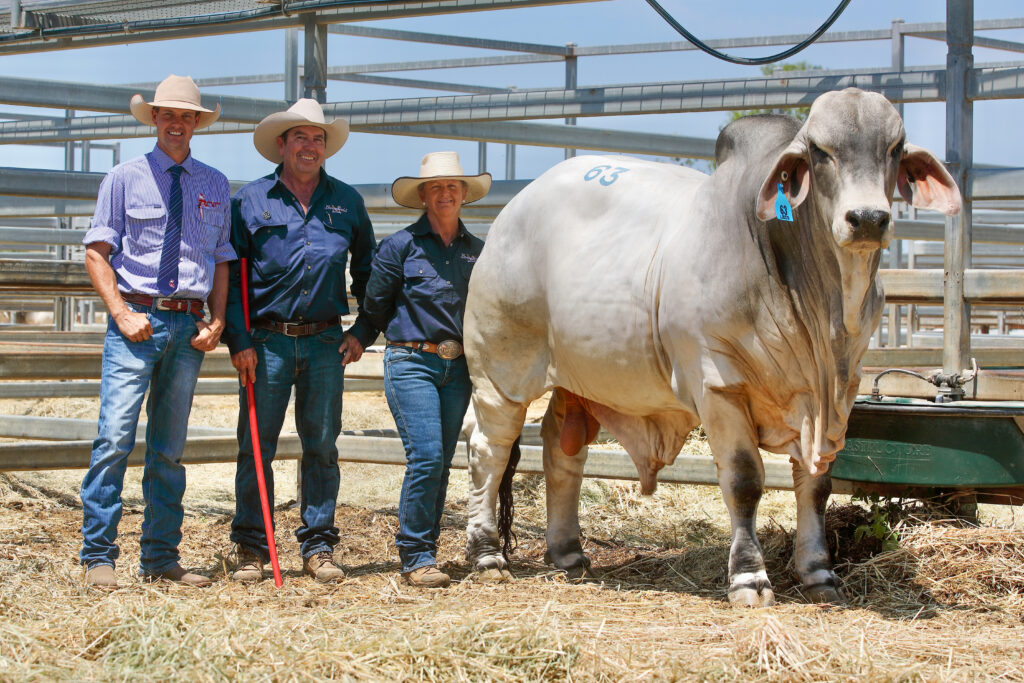 Mr Brett said Willeroo is a bit behind the Waterloo fertility rates but the family is working on that by introducing McCamley Lancefield genetics that have been working for them at Waterloo.
"My father, Colin, when he was alive, year in and year out purchased paddock bulls from Matt and Janelle McCamley and sale bulls from the Lancefield McCamley sale which have done an amazing job for us over the last 20 years here at Waterloo and going forward we won't change that."
He said their biggest focus now is on early-maturing grey sires with good weight for age.
"We recently purchased some great stud sires from the Lancefield sale to kick start our internal bull breeding operation of which we will select our best of the best heifers to join to.
"We'll hopefully then turn to producing some very handy offspring to better our genetics to set us up in the future to breed our own commercial replacement bulls for both stations."
FUTURE OBJECTIVES
While the Bretts are yet to conduct any AI or ET it is something that Mr Brett is interested in doing going forward.
"We plan to buy some good solid stud bulls and start a bull breeding herd using our own Brahman heifers of which the progeny would be used internally."
Mr Brett is hopeful that once the Northern Territory Government-backed Developing the North initiative gets going there will be opportunities for them to enter steers into carcass competitions.
"To be able to economically feed cattle and have them processed up here alongside our live export markets would be an excellent opportunity."}